Reading time: 6 minutes
Have you considered using Influence Marketing to boost your dealership's car and service sales?
Digital influencers have increasingly gained the attention of the public and brands in recent years, especially on social media such as Instagram and YouTube. According to a survey by the QualiBest Institute, 68% of people follow a digital influencer, while 76% have already made a purchase by indication of influencers.
So, if you want to strengthen your brand in digital channels and attract new potential customers, using Influence Marketing can be an excellent option. Here, I'm going to tell you how the strategy works and how to use it in the best way.
What is Influence Marketing?
Influence Marketing is a digital marketing strategy involving content producers with influence on large audiences.
By working with digital influencers, you can build a bridge between your brand and the audience they influence. This way, it will be easier to acquire new customers, generate value and trust for your brand, retain existing customers, in addition to influencing your potential customer's purchase decision.
generating more identification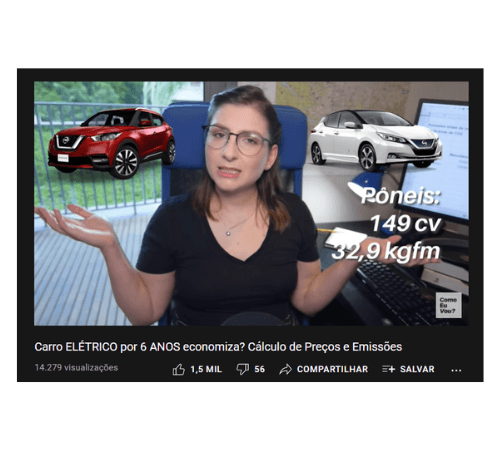 Imagine you want to buy a new car. And then you see an actor who prints a lot of advertisements and starred in a lot of movies talking well about a popular model. You may be impacted by the ad, but will you trust that opinion?
It's quite possible not. It turns out that this type of ad does not generate identification. And many times the idea can even pass the opposite idea. That's because the public is sure that that artist doesn't use the product.
Now, when you come across a YouTuber or an influencer from a certain niche talking well about a car, showing their everyday use, it's easier to know the product and decide if it would be the right choice for you, isn't it? ?
To choose the ideal profile for your vehicle store, you need to know your persona and your audience very well. But I'll give you some examples in general. If you want to sell electric cars, a good option might be to look for influencers in the environmental area. They will explain the advantages of using this type of vehicle and will reach people with the same convictions as they do.
Another potential public of electric cars are those that seek to save in the long term, especially in the face of rising fuel prices. However, as these models are still little known to the Brazilian public, it is possible that there are still many doubts.
Is it worth buying an electric car model? Does this type of car really consume less? There are influencers who talk about this subject and even calculate costs and savings for those who want to invest in this new car model.
Benefits
One of the advantages of using Influence Marketing in your strategy is that you don't need a huge budget to get started. There are different profiles of influencers and you can contact them directly.
In addition, there are influencers from different niches, number of followers and who work with different forms of negotiation. Just look for the one that best suits your audience and budget.
To find influencers in your brand's segment, all you need to do is be present on digital channels and understand where your customers are, what type of content they consume and who are the influencers they follow.
Another advantage of this medium is the enrichment of the content strategy. Brands that share materials from influencers gain a boost to increase disclosures and strengthen the content with relevant information.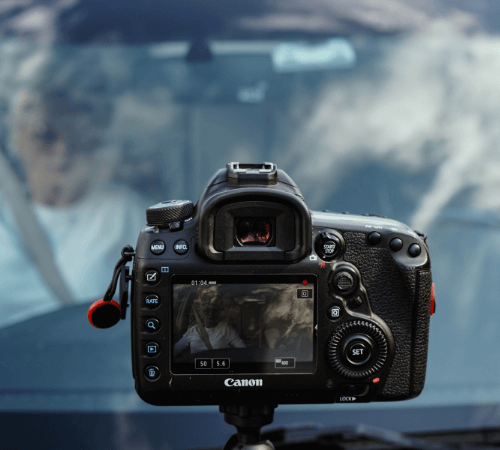 How to apply Influence Marketing to brand strategies
Using influence marketing correctly is no frills. But, I've prepared a checklist to help you execute your strategy.
Set the goals: the first thing to do is outline the main objectives to be achieved with the strategy and get to know your persona very well.
What is the purpose of the action? Generate sales? Strengthen the brand or introduce a new product? These questions need to be answered before moving on to the next steps of the campaign.
Find the right influencers: As important as the clarity of objectives, for influence marketing to really work it's necessary to correctly choose who will be the voice of the brand. In other words, choosing the right influencers is critical.
Again, for this you need to know your audience very well. So look beyond the numbers of followers of the possible influencer. Observe the content, language and followers that interact in publications.
Take action together: after closing an agreement, the next step is to plan and execute joint actions that promote the brand, company, products and services. The joint actions guarantee a more humanized content and, in this way, generate more identification with the public.
Measure results: based on the goals stipulated by the marketing team, analyze what worked after the action. To do this, just check metrics such as ROI, conversion rate, among others. In this way, it is possible to analyze whether the partnership with the digital influencer was successful. And, according to the result of this analysis, the brand will know whether or not it is worth maintaining the partnership with the influencer or testing a new profile.
Conclusion
Building a relationship with influencers can bring surprising results to your business. If the plan is executed well, of course. This is because, as well as the dissemination of content, becoming a reference and having a voice in the sector in which your company operates is essential for you to win more and more customers who want not only to buy your product, but also to promote your brand spontaneously. For this reason, the strategy is gaining more and more strength in Brazil.
But working with influencers is a two-way street. It is necessary that both work together and exchange content for actions to be really effective. So, when using strategy, let go of being in control of absolutely everything.
I hope that from this reading you feel more confident to use your campaign with digital influencers. If you wanted to go even deeper, you can read about how to social influence can help your business achieve more results.