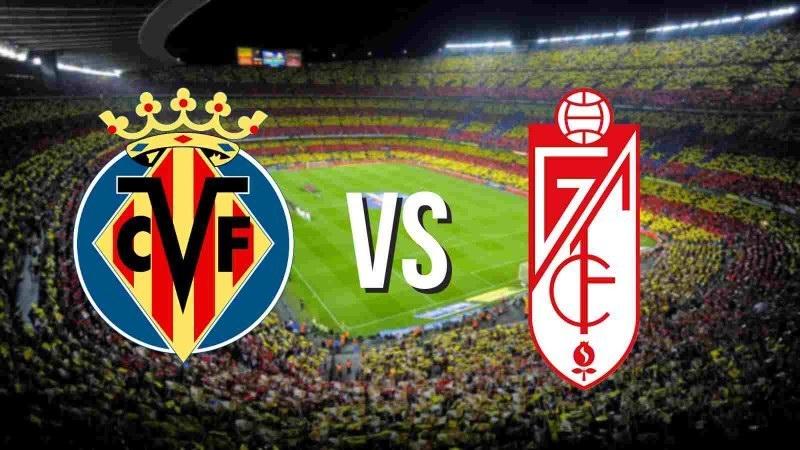 This was the season's opening game for Villarreal and Granada in LaLiga 2021/22. However, after a fiery first and second half, the match ended in a disappointing stalemate.
Villarreal looked a very comfortable side in the first half but there wasn't much being done by the attackers. At the end of the match, the possession clearly laid in the hands of Villarreal with 61%. They had 14 chances at goal, of which they only managed to hit 4 on target while Granada hit just one on target.
After the draw, Granda stands 13th on the list while Villarreal stands 15th on the list. It was a disappointing result for both the teams and Juan Foyth of Villarreal who received a Red card and was sent off for his foul play in the 82nd minute. With that being said, let's take a look at the way the two team's players' have faired in the match
Villarreal
Geronimo Rulli (GK) (7.3/10): Geronimo Rulli had an exceptional night tonight with the gloves as he made some spectacular saves to end the contest into a stalemate.
Juan Foyth (6.2/10): The defender had a rough time out in the middle while defending. He wasn't at his best today and his rough tackle in the 82nd minute earned him a Red card.
Raul Albiol (7.2/10): The captain was brilliant and led the defence unit exceptionally. His 79% passing accuracy helped the team effectively.
Alfonso Pedraza (7.8/10): He was the highest-ranked defender as his stats speak for himself. With an 89% passing accuracy, he also won 8 duels against Granada players.
Aissa Mandi (6.9/10): It wasn't one of the best nights for Mandi as he had a rough time getting going and didn't get involved in too many adventurous duels.
Yeremi Pino (6.5/10): Yeremi had a decent game as well and he tried creating chances but failed to get anywhere because of his poor passing accuracy.
Manuel Trigueros (7.0/10): Manuel had a good game with his passes doing extremely well. He eventually broke down the Granada defence and created a great chance for his teammates.
Etienne Capoue (6.8/10): Capoue was out there finding himself in the middle but with the opposition playing equally tough, he found himself helpless at creating chances.
Alberto Moreno (6.5/10): Alberto had a good go at the goal but failed to convert any into a winning goal. He had a rough game as the match ended in a draw.
Gerard Moreno (7.1/10): The striker had clearly two shots on target and could've converted them into a goal but missed out. However, he was to be seen everywhere on the field and gave his best.
Boulaye Dia (6.9/10): He had just two shots to convert and he missed both by going off target. However, he won seven duels and contributed well in defending the team to a draw.
SUBS:
Daniel Raba (6.6/10): Daniel was subbed in the 72nd minute and he managed to contribute by winning several duels but he couldn't do much to impact the game.
Moi Gomez (6.2/10): Too being subbed in the 72nd minute, he had just 18 minutes to make a difference to the team but that seemed too little for him to make any sort of impact.
Ruben Pena (6.1/10): Along with Gomez & Daniel, Ruben was too subbed in the 72nd minute. However, his performance too wasn't the best on the field. He did show some pace & strength but nothing to entice the scorecard.
Francis Coquelin (6.2/10): With just 12 minutes in hand the midfielder tried his best out in the middle and completed every pass he came across but didn't have enough time on the clock to make a difference.
Pervis Estupinan (6.7/10): The defender stood there as a wall and even in the final few minutes of play that he was on the field, it was difficult to get the ball past him.
Granada
Aaron Escandell (GK) (7.5/10): The goalkeeper didn't a fantastic job with three crucial saves under his name. He was fantastic in keeping the ball away from the goal and helping his team claim a draw.
Dimitri Foulquier (6.7/10): Dimitri didn't have the best of nights. He was running around trying to win the ball but failed at it as he just managed to get a single duel to win.
German Sanchez (7.1/10): The captain himself was leading the team's defence department quite convincingly. He won four duels while also claiming an Ariel duel. He had a good game for his side.
Domingos Duarte (7.1/10): He played a crucial role in the defence department, especially in the first half. He combined well down with the wings to stress out the Villarreal defence wide.
Carlos Neva (7/10): He accompanied Duarte quite well and won four duels and two Ariel duels. He posed a challenging defence unit while handling the Villarreal wingers with ease.
Monchu (6.7/10): He had a decent game with 8 duels won. He was one excellent challenger for the opposition but failed to create good chances for the forwards.
Maxime Gonalons (7.7/10): Maxime's passing was unreal as the game progressed. He also was one difficult player to challenge as he went on to claim 12 duals.
Luis Milla (6.6/10): Luis tried his best by winning duels from the opponents but he failed to help the wingers upfront and didn't impact the game that much.
Antonio Puertas (6.1/10): The Granda forward looked off-colour throughout the game. He had the ball with him on several occasions but failed to convert it into a goal.
Luis Suarez (5.9/10): Suarez struggled to make his way into the Villarreal box and was sidelined for most of the game and he performed poorly.
Darwin Machis (6.4/10): Like Suarez & Puertas, Darwin didn't have the best time in the middle as he failed to create any chance nor took a shot for a goal. With that, the match ended in a stalemate.
SUBS:
Carlos Bacca (6.3/10): The attacker played a full half but wasn't able to get through to the ball that could've helped Granda with three points in this match. He had a single opportunity which he went off target.
Angel Montoro (6.5/10): The midfielder got to witness 28 minutes on the pitch. However, he was pacy and did a fair job in the midfield but wasn't able to help the attackers with a ball.
Jorge Molina (6/10): The attacker was dribbling the ball quite nicely as he faced the final ten minutes of the game. He had a good go on target but was stopped by the goalkeeper. He was passing the ball beautifully but didn't make an impact on the scoreline.
ALSO READ | Premier League: Chelsea vs Crystal Palace Live Stream, Preview and Prediction