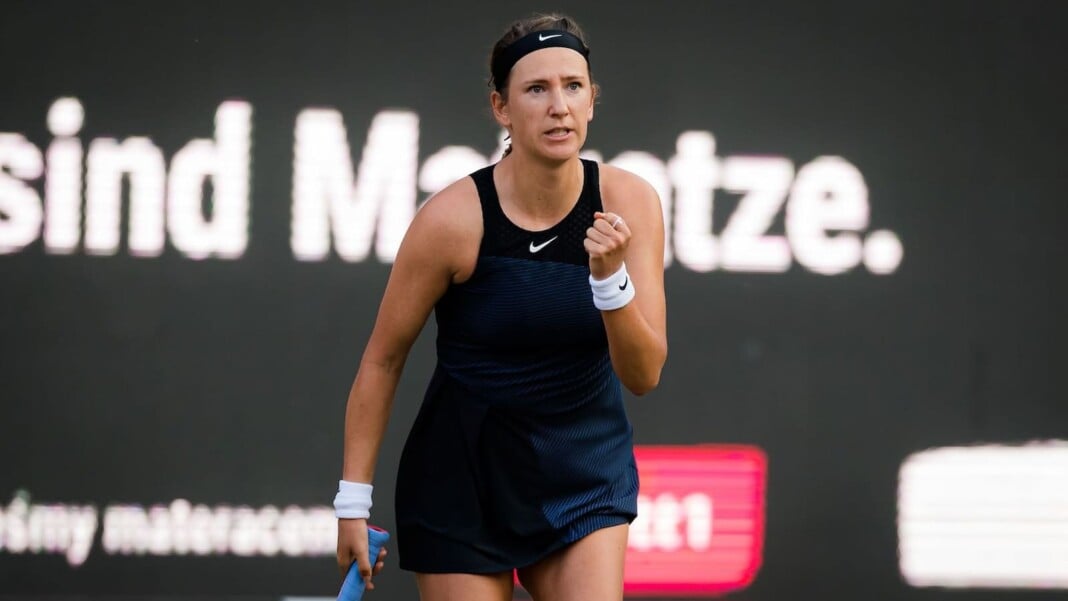 Roger Federer has been an inspiration for each and every single athlete around the globe, as the Swiss legend has claimed 20 Grandslam titles so far. Many upcoming and talented youngsters hope to emulate the Swiss' playing style. However, it is not only the youngsters who wish to inculcate a few of his traits, world-renowned stars like Victoria Azarenka also wish to do the same.
Recently, Victoria Azarenka was asked to choose one shot from an ATP Player, which she could add to her game. The two-time Grandslam champion named Roger Federer's serve as the shot she would love to add in her game play.
Roger Federer's serve is underestimated: Victoria Azarenka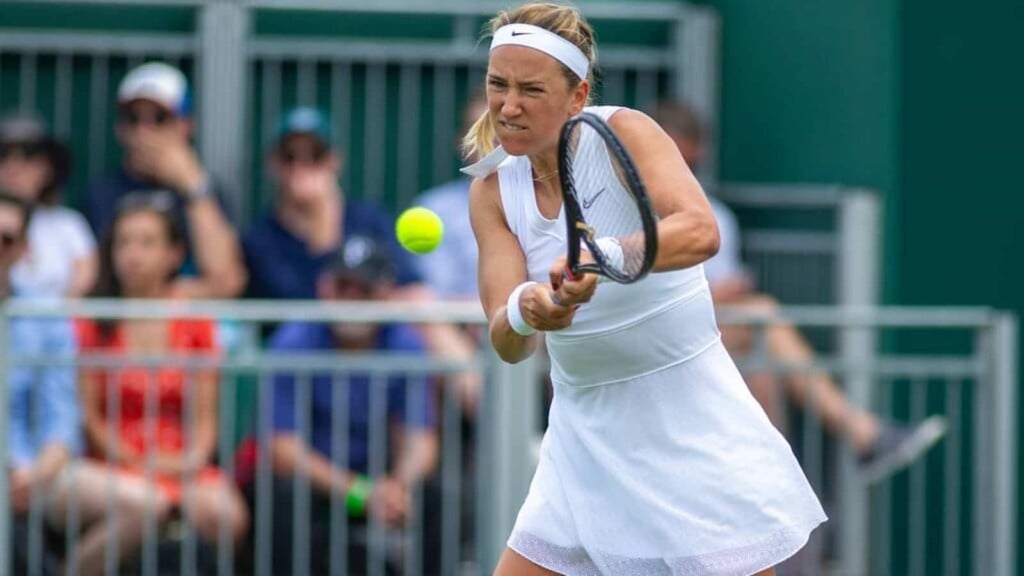 Victoria Azarenka stated that she chose Roger Federer's serve because she feels that it underestimated at times. The Belarusian added that although, the 40-year-old's serve lacks power, yet there is a lot of precision and accuracy.
"Roger Federer's serve is sometimes underestimated as to how good it is in regards to accuracy. Maybe not necessarily with the power, there are other players dominating in that aspect," said the Belarusian.
Victoria Azarenka will defend her title at the Cincinnati Open this week, as she faces the Australian, Ashleigh Barty in the first round match. The Belarusian defeated Ludmilla Samsonova in straight sets in the first round, followed by a straight sets victory over Alison Riske in the second round.
Also Read: "I don't see any of mine," Andy Murray makes a funny remark on spotting Roger Federer's book during Cincinnati Open Press Conference