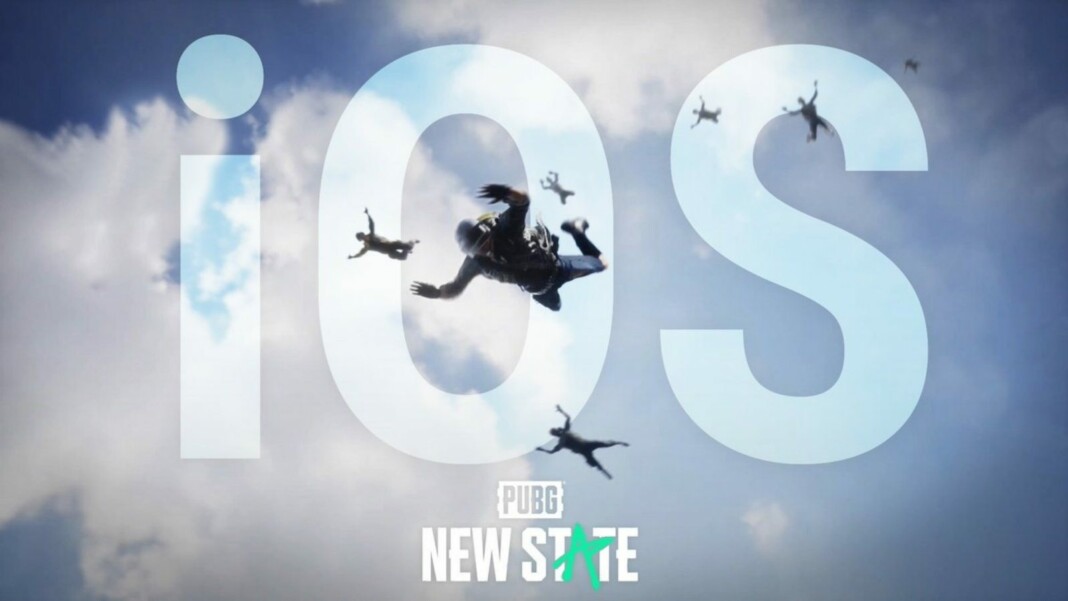 PUBG New State is the latest franchise of PUBG Mobile developed by Krafton. Ever since the pre-registrations for Android devices began on February 2021, gaming enthusiasts were desperate to know the iOS pre-registration date, PUBG New State has dropped a surprise today as the iOS pre-registrations are now live.
In February 2021, PUBG Studios, a subsidiary of Krafton announced the development of PUBG: NEW STATE, the sequel to PUBG and PUBG MOBILE, set in the future (2051). Drones, shields, weapon customization, neon sights, reviving teammates and 'recruiting' knocked out enemies are just some of the new mechanics in PUBG: NEW STATE. New maps such as Troi as well as new vehicles will also be available for the players.
In early July, Krafton reported that the game surpassed 20 million pre-registrations on Google Play Store alone and they revealed that they're going to start the pre-registrations for iOS devices in the month of August.
Pre-registrations for PUBG New State iOS begins today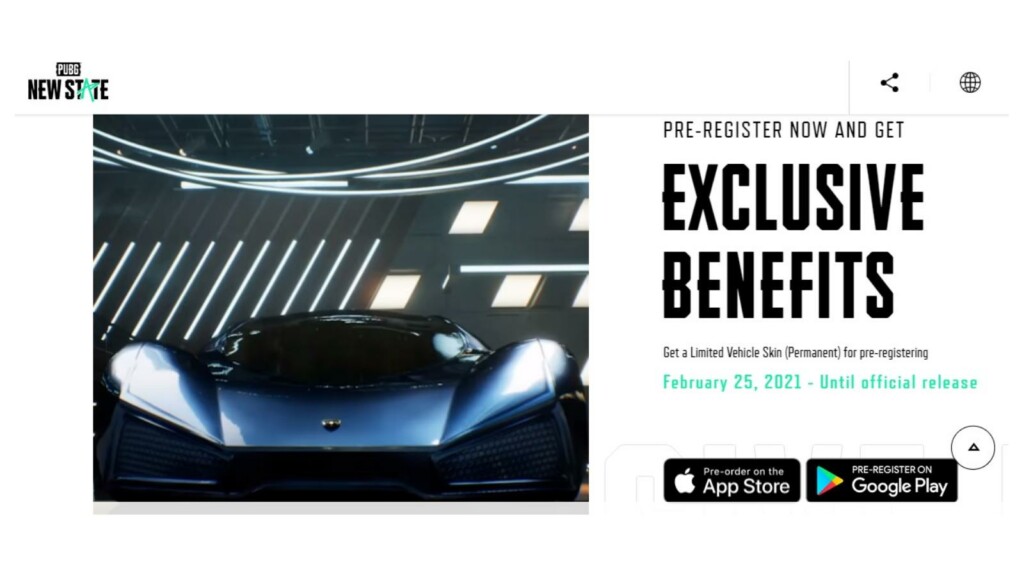 iOS users were eagerly waiting for Krafton to begin the pre-registrations of PUBG New State for iOS devices and the officials have finally fulfilled their wishes. The officials of Krafton stated-
Hello, Survivors!
To everyone with iOS devices that have been patiently waiting—the wait is finally over!  We're happy to announce that PUBG: NEW STATE is now available to pre-order on the App Store As we continue to develop PUBG: NEW STATE in anticipation of its launch later this year, we're thrilled that iOS users can now start prepping alongside their Android-using peers
The developers have also announced that players who pre-register for PUBG New State will get a permanent limited-edition vehicle skin. They can claim their reward from the game once it is released. The early reward has been made available from 25th February, 2021 until the game is officially released.
Related: How to register for PUBG New State second alpha test?
PUBG New State has been conducting alpha tests for specific regions to focus on measuring an early version of the game's performance, server and network stability, and to develop the necessary changes in the gameplay if required. The first alpha test was conducted for the regions of America and was open for Android users only.
However, the second alpha test was open to a wider audience i.e. for Asia, MENA and Turkey regions. Unlike the first alpha test, iOS users were also able to register for the second alpha test. So, it gave iOS users a ray of hope that the officials might soon start the pre-registrations of PUBG New State for iOS devices.
How to pre-register for PUBG New State in iOS devices?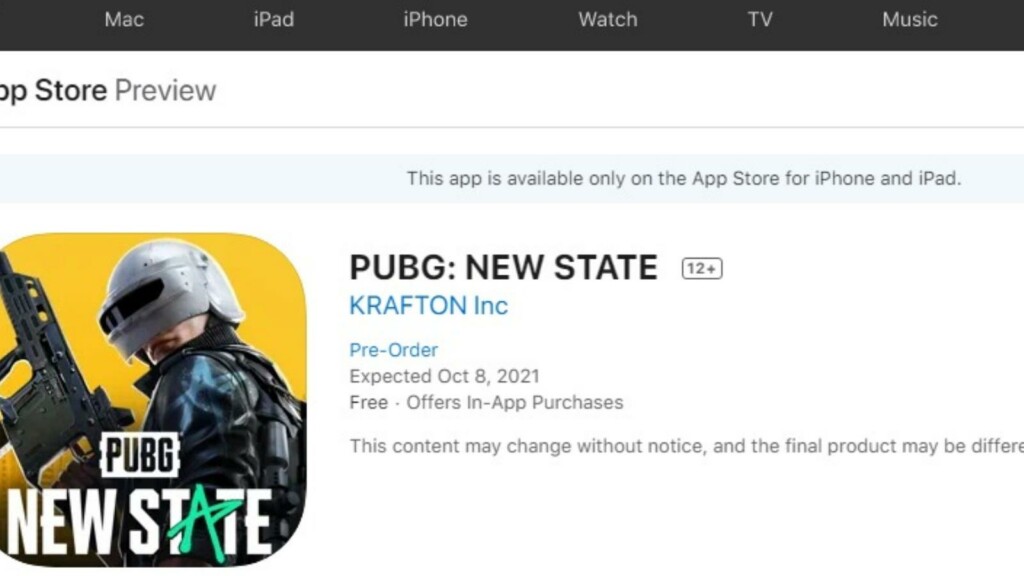 Step 1: All you have to do is enter from your Apple device to the App Store, and log in with your Apple ID.
Step 2: Once you do this, search for PUBG: New State in the search bar and click on the first result.
Step 3: Click the Pre-order, and you will be prepared for the game's launch.
Although PUBG New State is available globally, countries like India, Vietnam & China won't be able to pre-register for the game as these countries have their region specific PUBG Mobile, such as for India, it is Battlegrounds Mobile India developed by Krafton alone as it decided to cut off ties with Tencent Games in Indian market due to the privacy policy of India.
Also Read: Krafton announces PUBG Continental Series 5 with $1 million prize pool