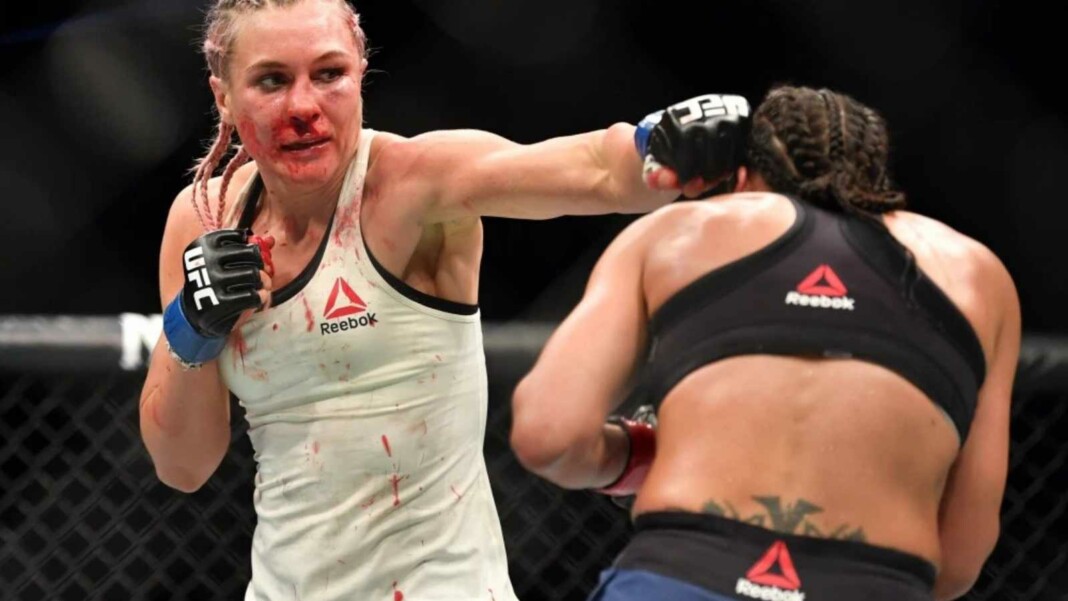 UFC bantamweight fighter Yana Kunitskaya has revealed to the world that she was pregnant on her Instagram. The picture of her with a baby bump went viral with the speculation that she fought at UFC 264 while she was pregnant.
Yana Kunitskaya took on Irene Aldana at UFC 264 in a bantamweight bout. Yana lost the fight via TKO in the very first round. On her Instagram, Yana revealed that her family with UFC light heavyweight Thiago Santos would be extending by posting a picture of her in a baby bump. Kunitskaya revealed that she would be returning to the octagon in the year 2022. After she revealed this, MMA fans started spreading rumors speculating that she was pregnant while fighting Irene Aldana.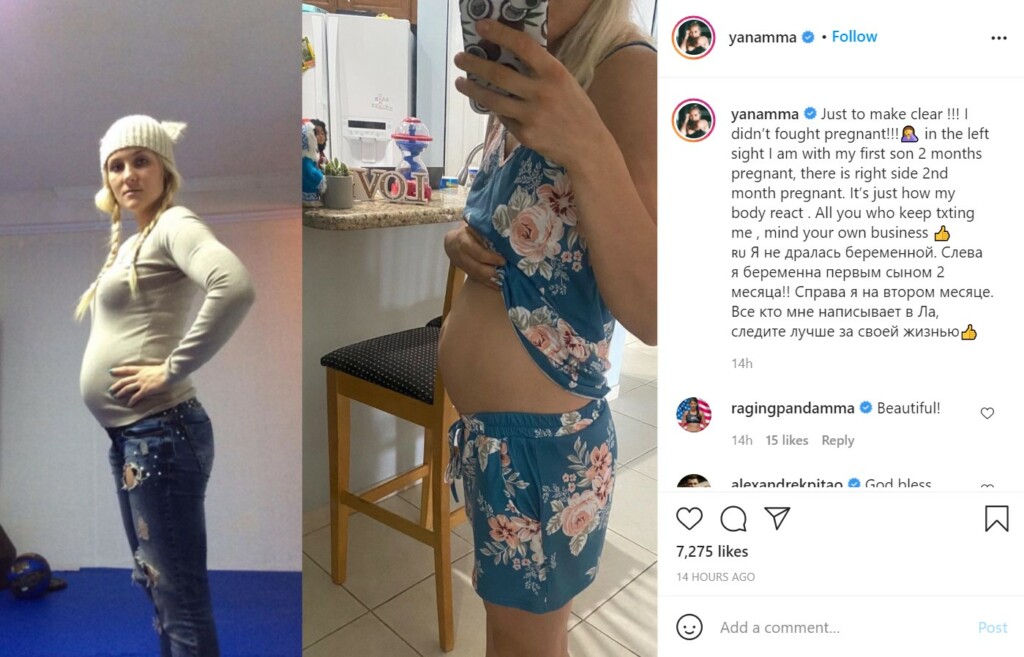 The MMAsphere on the internet circulated a picture of Yana's stomach that looked bloated near the fight date. This speculation seemed to have convinced a lot of the fans that she actually did fight with a baby bump. The woman bantamweight finally went on Instagram to clear the rumors and shut down the speculations.
"I didn't fight pregnant," says Yana Kunitskaya
"Just to make clear!!! I didn't fight pregnant!!!" wrote Kunitskaya. "In the left sight I am with my first son 2 months pregnant, there is right side 2nd month pregnant. It's just how my body reacts. All you who keeps txting me, mind your own business."
Yana was not happy with this speculation given that the NAC requires a female fighter to prove that she is not pregnant before she steps into an octagon. Yana and her team have revealed that she did take a pregnancy test before fighting Irene Aldana at UFC 264.
Also read: "Only gets six months of home detention," Israel Adesanya and his team protest the sentence delivered on Fau Vake's murder