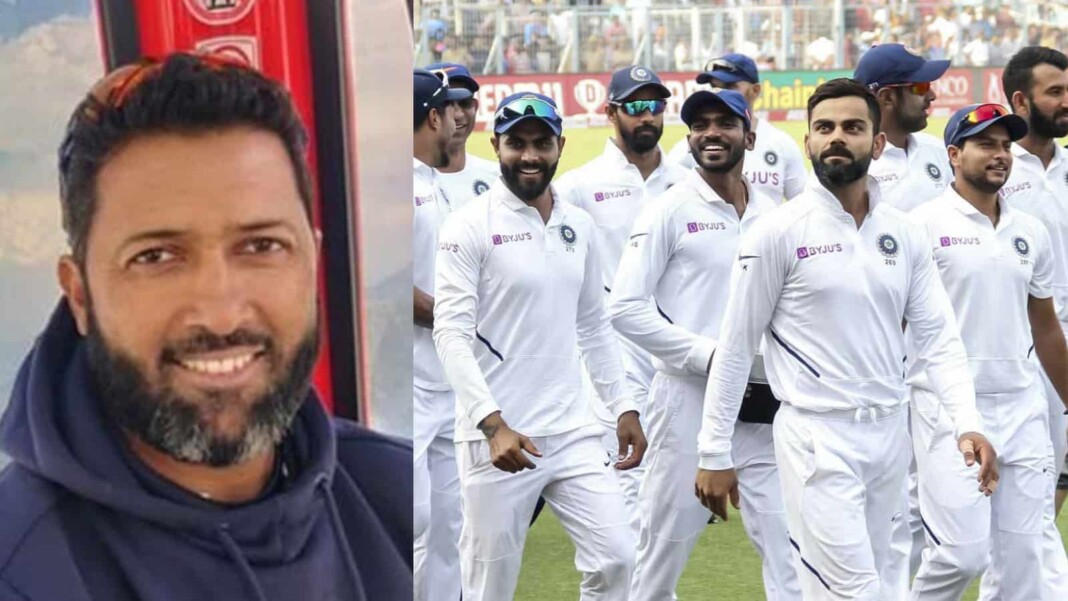 Former India cricketer Wasim Jaffer has stated that the English team will have to produce a major turnaround for putting some competition in the ongoing home Test series against India.
The Virat Kohli-led side beat the hosts in a clinical second Test match at the Lord's Cricket Ground, London. After conceding a 27-run in the first innings, team India bounced back with a miraculous performance by their bowlers. Hence, India beat England by 151 runs to gain a 1-0 lead in the five-match series.
During a recent video uploaded on his Youtube channel, Jaffer highlighted that apart from skipper Joe Root, England batters need to contribute with runs on the scoreboard. However, he further said that the current Indian team will continue with their domination in the remaining three games as well.
"England will have to recover really quickly now and sort out their batting more than the bowling. They rely heavily on Joe Root and someone else needs to step up and do so quickly otherwise they look like they'll go down. India haven't won a Test series [in England] for a while but it looks very likely that this Indian team is going to dominate the next Test and probably even further in this series," Wasim Jaffer said.
"This Indian team proved that they don't give up" – Wasim Jaffer
The 43-year-old went on to mention the never-give-up attitude of Virat Kohli's men. He talked about the recently-concluded England's tour of India where the home nation clinched the series 3-1 despite losing the opening match in Chennai.
"Hats off to this Indian side because they have been doing this for a while now. It was the same during the Australian tour, they had their backs against the wall, not in one but many Test matches and they proved that they don't give up. They played exactly like this even in India against England after being one-nil down to win the series 3-1. They have been outstanding," he added.
The third Test match between these two sides will be played from August 25 onwards at the Headingley Stadium, Leeds.
Also Read | Watch: King Kohli's epic reply to Robinson after he laughed at him for missing a cover drive
Also Read | ENG vs IND: "You go after one of our guys and all 11 of us will come back harder" – KL Rahul