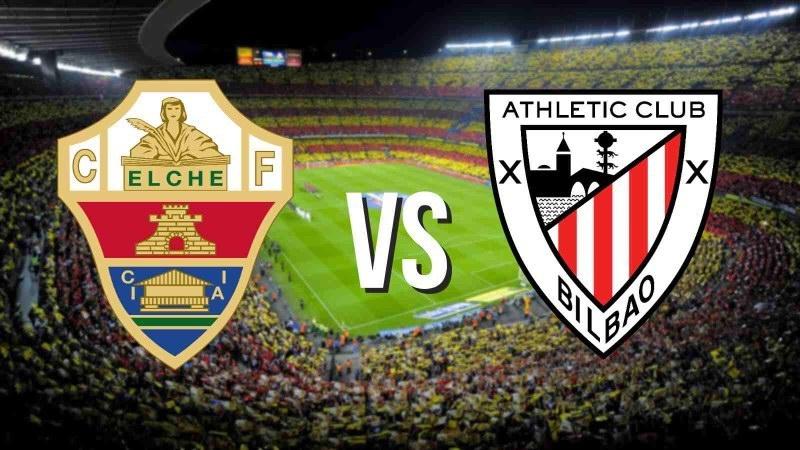 Elche and Athletic Club played their opening game of the 2021/22 LaLiga season at Estadio Manuel Martínez Valero. Both the teams were hoping to start their season on a winning note but all they could find was a disappointing stalemate.
The match started off really well with both the teams equally dominating each other and going for glory. Throughout the game, the possession was divided equally between the two teams, giving them an equal chance at victory. However, all their gallant attempts went in vain as the match ended in a draw.
With that draw, Elche are right below Athletic Club in the points table. With all that being said, let's look at how the team players have fared for their respective teams in the match.
Elche
Francisco Casilla (GK) (7.5/10)
Francisco has had a huge impact in today's game for Elche. He has been spectacular with his goalkeeping skills as he makes some beautiful saves and one inside the box.
Enzo Roco (6.8/10)
Defenders had the busiest time on the field as there wasn't a goal involved but a lot of failed attempts. However, Roco kept the box clear and had a decent game for Elche.
Gonzalo Verdu (6.6/10)
Verdu was handling the centre and he did that with sheer comfort. He had a decent game with a clean sheet but not the result they were hoping.
Pedro Bigas (7.2/10)
He was the best of the lot with his defence. His iron clad defencive techniques helped him clear several chances by the opposition, helping Elche stay on top of things.
Josan (6.6/10)
The midfielder was playing on the wing with four other midfielders. However, he had a decent game but couldn't create any chances for the attackers.
Fidel Chaves (6.9/10)
Fidel was doing really well with the passes and he was handling the ball well. He had a chance at goal but he was way off target.
Raul Guti (6.4/10)
It was a tough match for the midfielder as he was challenged several times by the opposing players. He had a tough day but a decent game.
Ivan Marcone (7.3/10)
Ivan stood out in front of the other midfielders with his pace and strength that foxed the opponent midfield. He also won several duels and tackles.
Johan Mojica (7.5/10)
Another midfielder who had a great time on the pitch. He had a shy at goal but missed it by being off target. Although he was a tough nut to go past with respect to the duels he won and tackles he made.
Pere Milla (6.0/10)
The attacker didn't have the best of games in a long time. He just had one shot that too went off target. He barely was successful in making any passes.
Lucas Boye (6.7/10)
Lucas was the better one of the two strikers. He had two chances at goal which he was completely off target but was more accurate with his passes.
SUBS:
Diego Gonzalez (6.7/10)
Diego didn't have much time in the middle to play but he certainly did pass the ball along comfortably while making some good defencive duels.
Guido Carrillo (6.2/10)
Couldn't get the pass right at every occasion. He did manage to win a duel but still wasn't too involved in the game as he was subbed in the 71st minute.
Athletic Club
Agirrezabala (GK) (7.4/10)
It was a long match for the goalkeepers as they didn't have too many goal scoring opportunities coming in but Agirrezabala did a fantastic job at stopping each and every ball that came his way.
Oscar de Marcos (6.7/10)
Before getting subbed in the 53rd minute, Marcos had an outstanding stint. He was up and running onto each and every ball that came his way.
Daniel Vivian (7/10)
His job was to keep the ball away from the box and he did so with great compassion. He was good with tackles and won several duels too.
Inigo Martinez (7.1/10)
Martinez was excellent with his passing game. It was difficult to beat him because he won almost every other Ariel duel that came his way.
Mikel Balenziaga (7.4/10)
Mikel had a knack for passing the ball quite smoothly and effectively. He too had a good thing with duels as he won most of them. Winning the ball from him was difficult.
Alex Berenguer (7.3/10)
Alex started off well in the first half. He was an integral part of the entire match. He had two opportunities at goal but was off target on both occasions.
Unai Vencedor (6.7/10)
The passing had been the key for Unai. He was a bit lose at the ball as he lost several air duels but had a decent game overall.
Dani Garcia (6.4/10)
Dani Garcia had a terrible game with respect to fouling. He made three fouls while attempting to keep the ball away from the Athletic Club's midfield. He played rough but didn't fetch him anything but a Yellow card.
Iker Muniain (7.6/10)
Captain led the midfield from the front. He was dribbling the ball beautifully and did extremely well with the passing and coordination with other teammates.
Inaki Williams (6.3/10)
It wasn't the day for Williams as he failed to convert any of the chances he had at goal. He was quick and agile with complete focus on the game but couldn't impact in anyway.
Oihan Sancet (6.7/10)
In frustration of not being able to score, Oihan conceded three fouls but was doing a better job at keeping the ball away from his home team defence area. He won't tackles and duels while having an excellent passing rate.
SUBS:
Inigo Lekue (6.9/10)
The defender managed to get himself in for 37 minutes where he did exceptionally well. Apart from keeping the ball away from goal, he also created a chance upfront to help his team stay on top of things.
Mikel Vesga (6.6/10)
With just 14 minutes remaining, Mikel was subbed in. He did get a few touches on the ball and made a few paces but the match was already progressing towards a draw.
Asier Villalibre (6.3/10)
The attacker was subbed in with just 15 minutes in play. He looked fierce and pacy but wasn't enough to do any major impact in the 15 minutes.
ALSO READ| Son Heung-min Net Worth, Football Career, Income, Personal life, massive earnings, and more