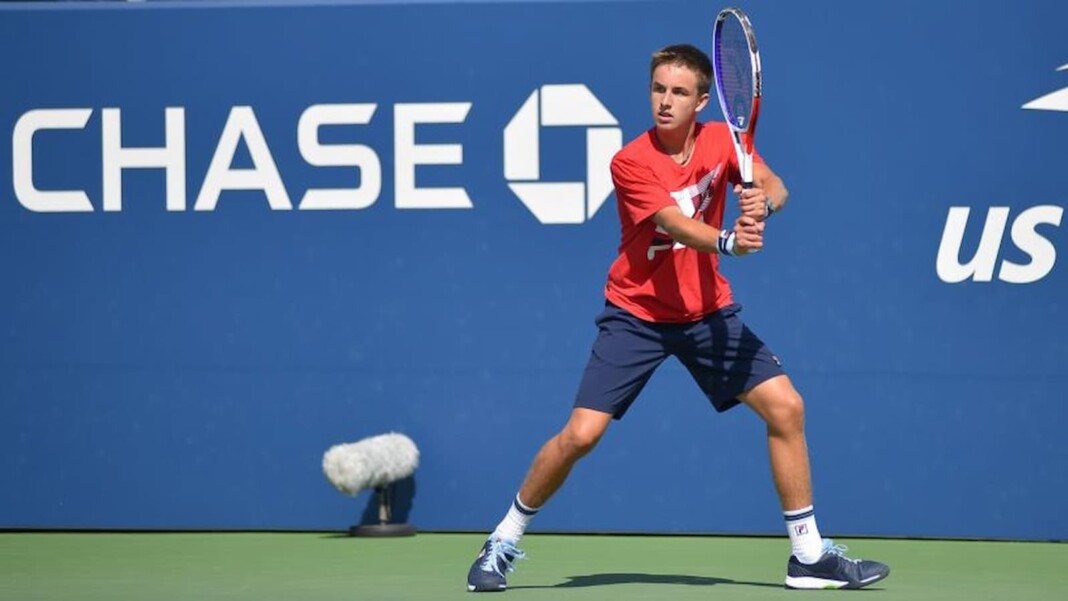 18-year old, Zach Svajda entered his name in the record books, as he claimed his second USTA Boys Nationals title in Kalamazoo. Several American stars like Andre Agassi, Pete Sampras and Jimmy Connors have stepped on to the court in Kalamazoo, but none of them have been able to claim the prestigious title.
Zach Svajda defeated Ben Shelton in straight sets in the final, to claim his second USA Boy's U18s National championship. The youngster becomes the first player to capture the title in non-consecutive calendar year. Svajda had won his maiden title in 2019, but he could not defend his title in 2020, owing to the covid-19 pandemic.
Zach Svajda joins the likes of fellow Americans, Jack Sock and Donald Young, who have managed to win the USTA Boys U18 title on two occasions. If the tournament would not have been cancelled last year, the 18-year-old would have been presented with an opportunity to win three titles, something which has never been accomplished.
Zach Svajda reacts after win at USTA Boys Nationals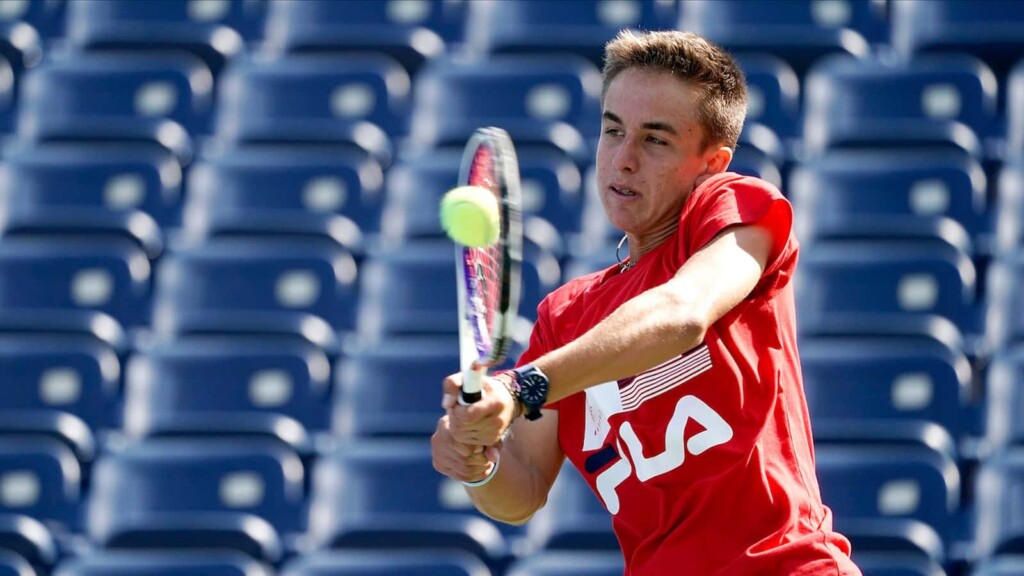 Zach Svajda was delighted after his victory at the USTA Boys Nationals, and stated that he was pretty happy with his performances over the course of the tournament. The youngster added that the presence of fans added to the thrill of the tournament.
"It feels amazing. I never know what to expect playing any tournament, but I always try to do my best and see what happens, but at this tournament, I was playing pretty solid throughout all the matches, so it feels great," said Svajda.
"I love the courts, I love the atmosphere, the fans. I just play well on these courts; they're very good to me," he added.
Zach Svajda accepted the fact that there was more pressure on his shoulders, given that he was the top seed and defending champion. However, he dealt with the pressure brilliantly to claim his second consecutive title.
"There was definitely more pressure on me because I was the defending champ and seeded No. 1, so I definitely had a lot more things on my back, but I just tried to get rid of that and just focus on one match at a time, and put as little pressure on me as possible, so that's what I did here, and it worked out," Svajda said.
Also Read: 'It's not mandatory': Stefanos Tsitsipas refuses to get vaccinated until it becomes mandatory in tournaments