Reading time: 8 minutes
Every vehicle store needs to have defined acquisition channels. After all, they are responsible for attracting customers, whether online or offline. It is through the acquisition channels that dealerships and resellers communicate with their target audience and generate new sales opportunities, by transforming potential interested parties into customers.
Many companies make the mistake of directing all their investments to a single acquisition channel because it is bringing "satisfactory" results and because they consider it risky to test new paths. However, not diversifying or neglecting channels can mean slowing growth and missing many opportunities to increase revenue.
Imagine that your company sells surfboards and accessories in a city known for attracting athletes from all over the world. So, she already has a perfect product for the location, right?
But in addition to having the product, she needs the customers.
In other words, to sell, customers need to reach you. The logic is the same for a car store. In addition to products and services, your customers need to know you and know how to reach you. In addition, you need to constantly expand your purchasing channels as the market is increasingly dynamic and consumer behavior is changing every day.
Therefore, you may be directing your investments towards a tool that no longer brings an interesting ROI or that no longer attracts the right audience to buy from you, or that does not fit the current moment in which we live.
What are acquisition channels?
An acquisition channel is the way your content, or message, will reach your target audience.
Some examples are: blogs, communities, email marketing, Digital Showroom, social media, events, paid media or any other strategy that could generate opportunities.
What are the best customer acquisition channels for dealerships?
Social networks
It is undeniable that Brazilians love social media. You also usually dedicate some time in your day to them, right?
According to study We Are Social e Hootsuite, from 2021, there are 150 million social media users in the country. These users spend approximately 03 hours and 42 minutes connected to the networks.
If you want to take advantage of this potential and generate results for your business, you need to set goals and know how to reach the ideal customer. For that, one of the first steps is the definition of your personas. That way, it will be much easier to produce relevant content that catches your audience's attention.
It is important to emphasize that the content published by your brand must be in line with the interest of the public, adapt to the different formats of each network and seek to create relationships, interaction and engagement. In addition to publishing, your company must also ensure that interaction with your audience is constant and that questions related to SAC are also answered. Thus, you will have much more credibility in these channels.
Email marketing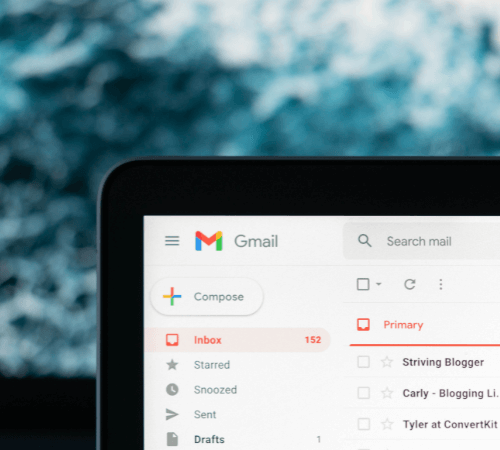 A pertinent question from the digital market is: O email marketing died?
And I ask another question: what is the first thing you look at when making an online purchase?
Email marketing is a great tool to activate your customer base or to start connecting with new leads. In this channel, it's important to deliver the right message, at the right time, and to the right person.
Contrary to what many people may think, email marketing is not just about triggering unmissable promotions. But also, to send relevant content periodically to your base. This is why it is so important to create rapport with your base and prepare him for the purchase.
Therefore, your company's CRM must be very well structured, as it will help bring insights into the types of content that your audience will be interested in.
It is important to emphasize that for your email marketing strategy to be even more effective, you must create several rules (or groups of customers), so that each one receives a type of communication aligned with their interest.
Optimize the SEO of the pages
O Search Engine Optimization (SEO) is a set of techniques that aim to position one or more landing pages among the best search engine results. In other words, this strategy is essential to attract more customers organically.
When a car dealership applies advanced SEO practices to its pages, people looking for a new car or service can find it more easily. Therefore, more people can meet her and more sales opportunities will arise.
Trust me, a dealership that applies good SEO practices is several steps ahead of those that ignore the strategy.
According to a 2020 Internet Live Stats study, Google processes more than 3.5 billion searches a day, totaling 1.2 trillion searches a year worldwide.
In each search, Google tries to organize the content in a ranking that offers the best answers in the first positions. And the numbers below show that users trust this search engine judgment:
The first three organic links receive about 30% of clicks;
Only 0.78% of users click on any link on the second page of results.
With that in mind, it is mandatory to invest in SEO optimization of vehicle store pages. Read 6 SEO tips for dealerships and find out how to appear among the top results on Google.
Bet on ads as one of the acquisition channels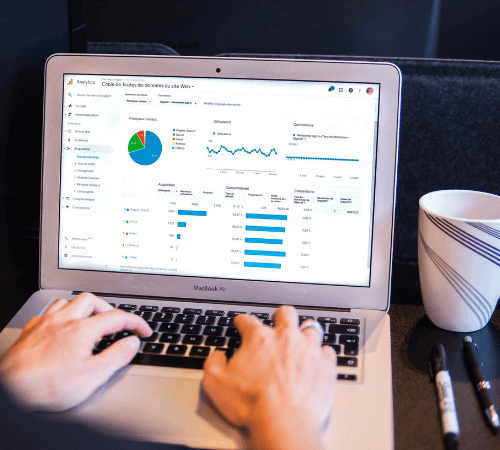 In addition to organic results, you've probably noticed that at the top of Google search pages there are results flagged with the word "ad".
These sponsored links are built on Google Ads. With this tool, car stores can pay Google to stand out on the internet. One of the benefits is to do this in a segmented way, which helps to attract a qualified audience that is related to what you are advertising.
In addition to ads on Google Ads, Facebook Ads also stands out among acquisition channels for dealerships. There you can advertise on Facebook or Instagram, taking advantage of the different formats available on the networks.
But before you start spending your budget for sponsored ads, you need to do some market research first.. That way, you'll find out which channels the audience is concentrated on, such as social networks, newspapers, websites and other platforms. At this stage again it is very important to keep your personas in mind. Once that's done, you can target ads in the format of each channel.
Showroom Digital
Another important acquisition channel for vehicle stores is the digital showroom. A few months ago we released the case of Euro Motors, a complex of Premium brands in Latin America.
The group achieved impressive sales of 45 million in online sales in the midst of the pandemic. In light of this result, the digital showroom stood out as the dealer's second largest lead conversion channel. To achieve the feat, Euro Motors makes available online everything that the customer would also find in the physical showroom. From offers, information to excellent service.
More than a simple website, the digital showroom allows you to register your new vehicle offers according to the month's campaign. With just a few clicks, you can create and display special offers on the website. The same can be done with used car offers. In addition, you can view and monitor the actions of new leads and send them to specific emails or CRMs for dealerships.
In other words, the showroom's potential as a generator of opportunities for vehicle stores is undeniable. However, there are some basic assumptions to ensure that the result happens. Read Features of the digital showroom that generates sales.
Conclusion
In this article, we saw that in order for your vehicle store to continue selling, you can choose to invest in different acquisition channels. That way, it's easier for your customers to find you. And, to top it off, you still earn points for convenience and availability.
There are numerous channels available, but to know which ones are worth using in your strategy, you'll first need to identify which ones your persona is on. In addition, you need to take into account the cost per new customer for each channel and assess whether it's within your budget.
Finally, it is important to remember that your strategic plan must be flexible and open to experimentation. This way, you can test new ways to attract customers with a lower acquisition cost, measure the results and decide on the next steps.